Organising a professional event ?
Study Days – Residential Seminars – Executive Committee Meetings – Corporate Anniversaries
Colloquia – Conferences – Product Launches – Press Conferences
Cocktail Parties – Receptions for your VIP customers – Incentives, Motivational & Team-Building Days
The Château de la Motte Fénelon can accommodate you in its high-capacity, well-equipped and modular rooms. The hotel-restaurant offers comfortable accommodation, delicious meals and flawless organisation by our experienced team.
Centrally positioned between Paris, Brussels and cross-Channel links, while just a few minutes away from Cambrai town centre and train station, the Château has naturally forged partnerships with numerous companies, based not just in the Nord-Pas de Calais region, but also in all other regions of France (especially Paris) and Belgium. Ideal for rural seminars, the Château and its 8 hectares of grounds are propitious to work and concentration.
Here, you will find:
2013 Seminar Documentation including the price list
The capacities and photos of the seminar rooms, all of which benefit from natural light and a natural setting in the midst of our grounds.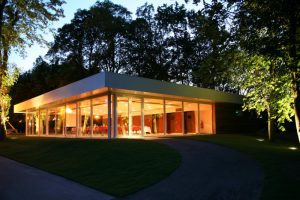 With over 20 years of experience in the corporate events field, we can guarantee professional organisation for sublime and memorable moments.
For further information about the latest corporate events and seminar news from the Château, please consult our Well-being at Work page. To benefit from our special offers, please consult our blog, which is reserved for professionals.
It describes the activities on offer which are designed to add a touch of originality to your events and create memorable moments.
Here are a few of our references for corporate events: L'Oréal Paris, L'Oréal International, L'Oréal La Sicos, PSA Sevelnord, Orange, Laboratoires Urgo, Crédit Mutuel, Auchan, Gan assurances, 3M, Renault, Speedy, BGE Haut de France, Citröen, Danone, Babyliss, Tereos, Aviva Assurances, Royal Canin, Axa Assurance, Ferrero, Orangina Schweppes, AG2R La Mondiale, Malakoff Mederic, Columbia, Herta, Nestlé, Bombardier Transport, Norauto, GRDF, Faurecia